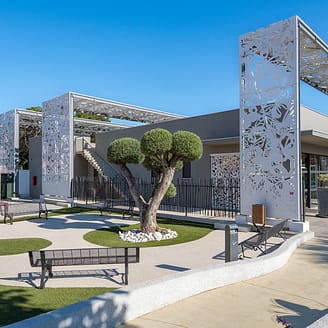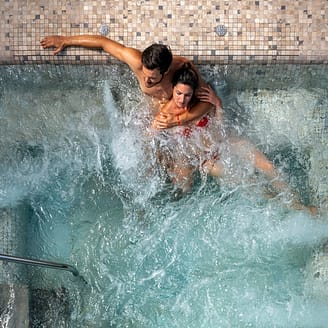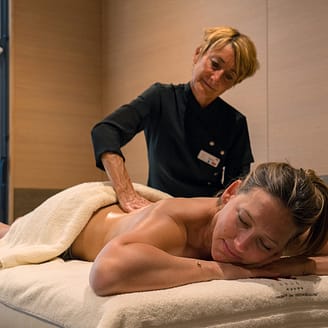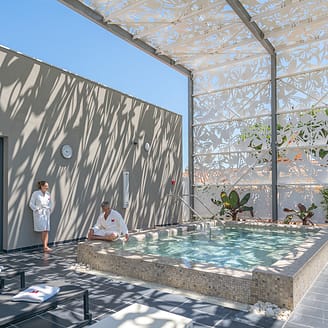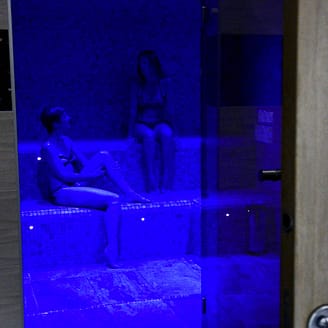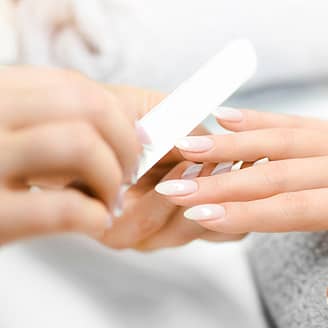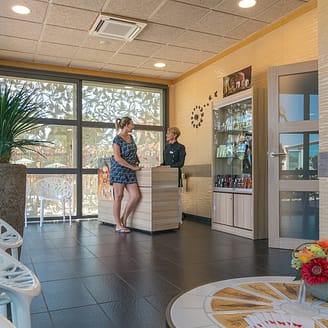 A campsite with a spa
in the Pyrénées Orientales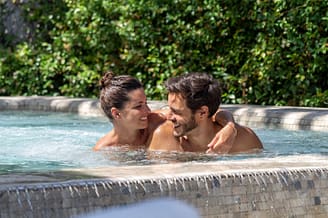 A campsite with a spa
in the Pyrénées Orientales
Entirely dedicated to beauty and body wellness, the 250 m² of the "Papillon Spa" is home to several massage cabins and aesthetic treatments, a tearoom area, a solarium, but also a hammam and a large Jacuzzi, solely set aside for spa customers.
Collaborating with the brand "La Sultane de Saba", Stéphanie our Spa Manager will provide you with the best advice on choice of treatment.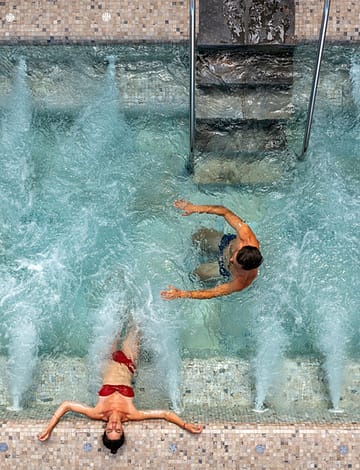 A wellness area
in Canet perfect to relax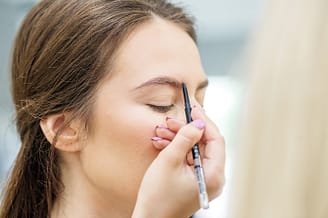 A wellness area
in Canet perfect to relax
Entrust your body and face into the expert hands of the "Papillon Spa" team of the Le Brasilia campsite, and pamper yourself for one or several wellness sessions. Our establishment proves one of the best campsites in France.
For this reason, we do everything to offer you perfect seaside resort conditions. This is why since 2015, you can enjoy on-site a comprehensive wellness treatment offer, owing to our spa.
The "Papillon Spa" offers you a complete treatment and modelage offer to consult on this menu.
To book your treatment before you even arrive at the campsite, or to buy it as a present, call us on
+33 (0)4 68 80 78 21 (SPA direct line)
or on +33 (0)6 01 18 94 58.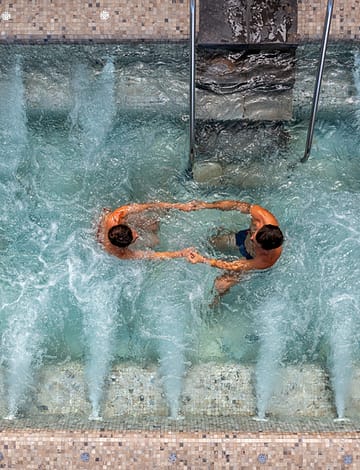 A moment
to share together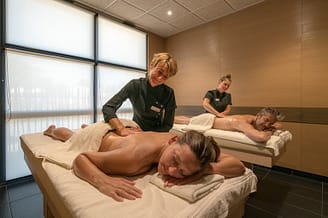 A moment
to share together
Do you wish to meet as a couple, whilst the children go to the mini-club? You will love our spa! Indeed, for a moment of closeness as a couple, think about about our couple options. During an hour in our duo cabins, share an exceptional time of relaxation. Thus two beauticians take care of you. Allow yourself to be carried away by the scents of oils and the unique atmosphere of the "Papillon Spa"..
A genuine delight for body and mind!