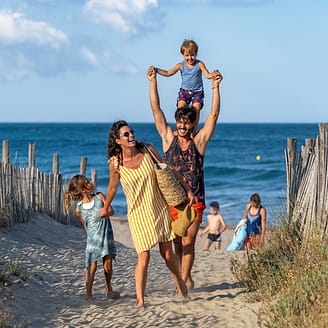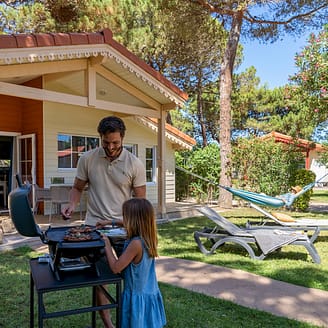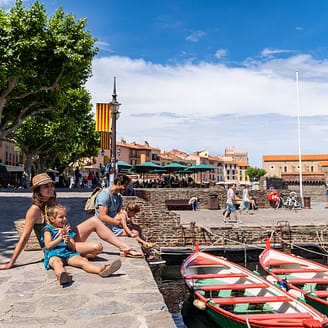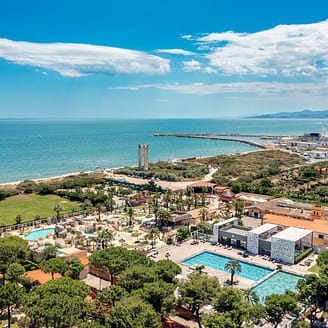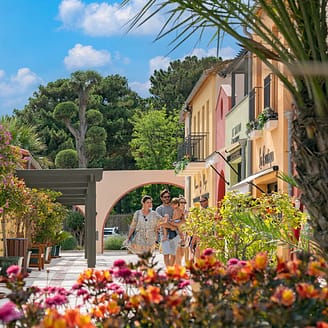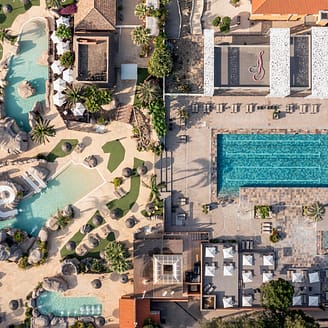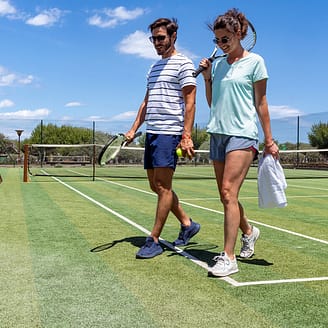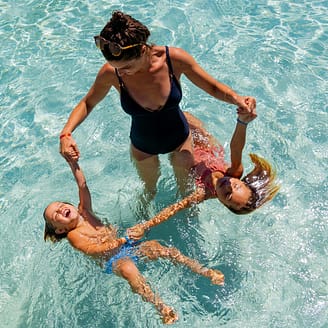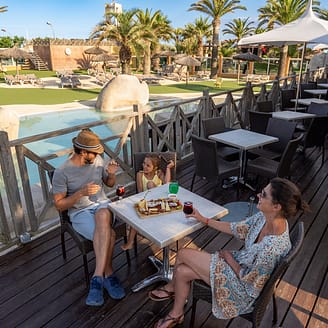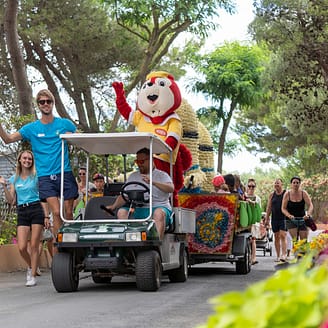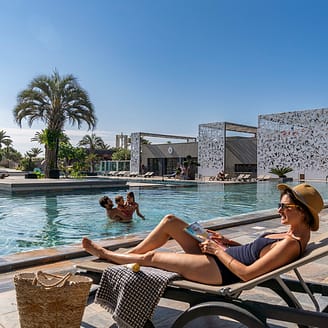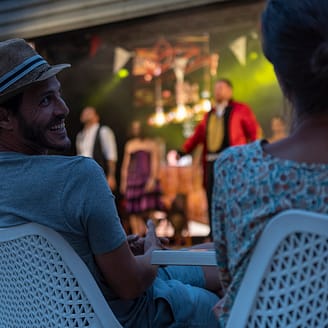 High-end
facilities
by the Mediterranean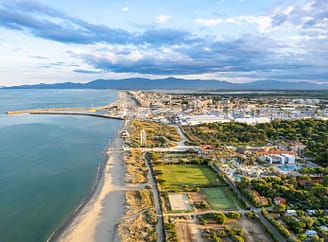 High-end
facilities
by the Mediterranean
Opposite the Mediterranean, a few minutes by road from Perpignan our 5 star campsite in the South is located. More than a simple holiday resort, Le Brasilia is one of the loveliest outdoor establishments in France. You will able to set up your tent, your caravan or your camper, on one of our spacious pitches or more simply make the most of our comfortable holiday rentals.
Even better, once you are settled, a genuine temple of leisure and relaxation awaits you! L'Archipel, the water park of our establishment, is a tropical Eden where young and old alike can swim, have fun and relax in the shade of palm trees. Numerous other sports, leisure and wellness facilities can also be discovered on Le Brasilia, located by the water and just a stone's throw from the famous and dynamic seaside resort of Canet en Roussillon.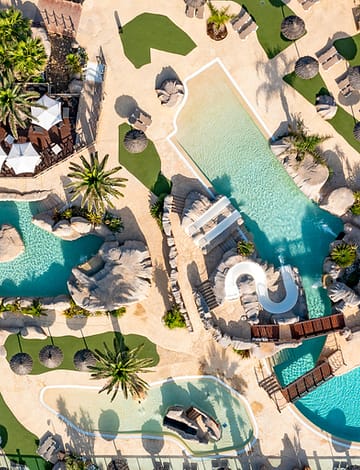 The wide choice of
luxury
accommodation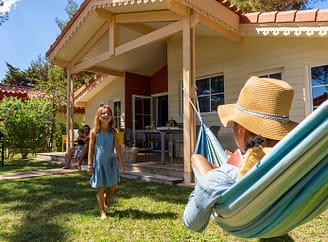 The wide choice of
luxury
accommodation
Our 5-star campsite in the South offers dream facilities. This starts with a wide choice ofluxury holiday rental accommodation. In a Creole or tropical atmosphere, our premium range transports you to other worlds.
Numerous facilities enable you to access optimal comfort, as when at home. All of the range offers you lovely and spacious living areas, plenty to fully make the most of as a family. Some of our accommodation even includes sheets, towels, Wi-Fi and end-of-stay cleaning.
The ideal thing being to just enjoy it, without worrying about the logistical details of your holiday!
5 star
services
and facilities
5 star
services
and facilities
We also offer our holidaymakers a wide range of services and facilities. On the fun side, you will be able to fully make the most of our 5-star campsite in the South of France. Indeed, there are numerous facilities, and these are intended for all ages, such as l'Archipel, our vast water park.
With its various spaces, this water play complex is fully adapted to all holidaymakers. Whilst sports enthusiasts particularly enjoy our sports grounds and our gym, anyone seeking relaxation will simply be seduced by our exceptional wellness area.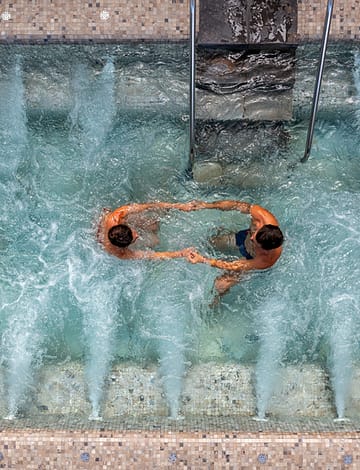 All comforts
within reach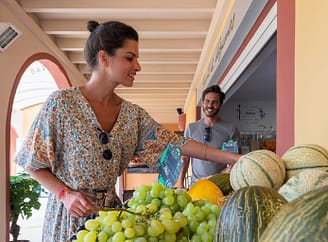 All comforts
within reach
As the delight of our holidaymakers, does not only depend on leisure facilities, we offer you all comforts within our establishment. On the central area of the village, you will find everything you need, a mini-market, delicatessen, pizzeria, wine cellar, etc. Of course, there are no shops missing. Stroll through the stalls and enjoy the smells emanating from them. A sensorial journey, unique with the scents of the south and a lilting accent.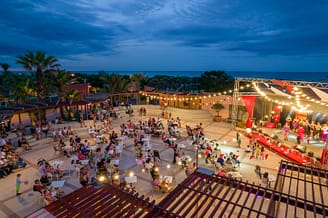 Le Brasilia puts all of its know-how into providing for your emotions, so as to ensure you experience a unique time by the Mediterranean Sea. On our campsite, we do everything to wonderfully combine dynamism and comfort.