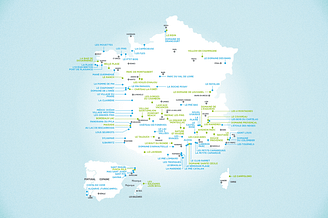 Only a few months later, the first brochure is already bringing together 7 campsites in one place. Fruitful years follow where Yelloh! Village quickly becomes the quality benchmark for camping and caravanning in France. Nowadays, the Yelloh! Village group has no less than 93 high-end campsites,, spread over all the regions of France, but also in Spain and Portugal.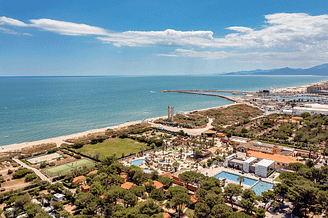 With Yelloh! Village, pick a holiday destination in the countryside, in the mountains or by the sea, such as the Le Brasilia campsite. By booking your stay with a Yelloh! Village campsite, you are sure to enjoy an exceptional location and quality facilities. What are you you waiting for to pack your bags, and head for the Le Brasilia campsite, the must for camping in Canet en Roussillon.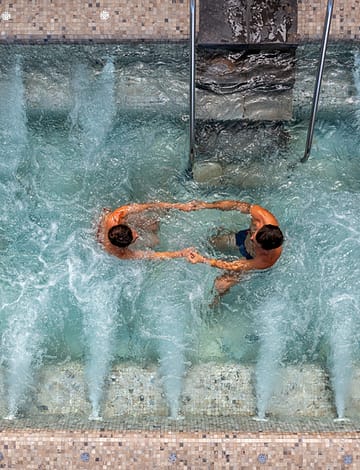 A charter
followed to the letter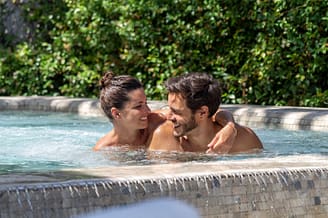 A charter
followed to the letter
To guarantee a 100% successful stay, the Yelloh! Village group imposes on all of its campsites, strict compliance with rigorous terms and conditions. This charter includes a range of subjects ranging from simplifying bookings, to quality service, leading facilities, and varied activities to the lush surroundings.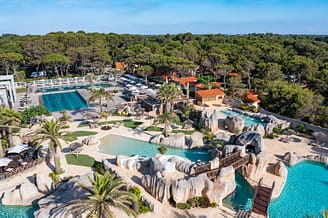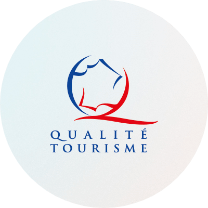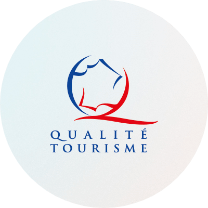 It is not, by chance, that Yelloh! Village was the first camping and caravanning group to have the "Qualité tourisme TM" mark awarded for all of its campsites in France, by the French Ministry of Tourism. This quality guarantee, as much in terms of service as facilities, strengthens the trust which has grown with the passing years, between the Yelloh! Village campsites and their customers.
As a crafter of delight, the Yelloh! Village Le Brasilia campsite fulfils all of these facets, and can pride itself on offering holidaymakers 5 star services in Canet en Roussillon. Thus, you will be able to make the most of a water park which entices you to relax, but also a restaurant service which will delight the taste buds of those most fond of food. This not forgetting an activity schedule, which is lively for young and old alike.
And Occitanie especially conceals numerous exceptional landscapes by the Mediterranean, of which you will retain unforgettable memories.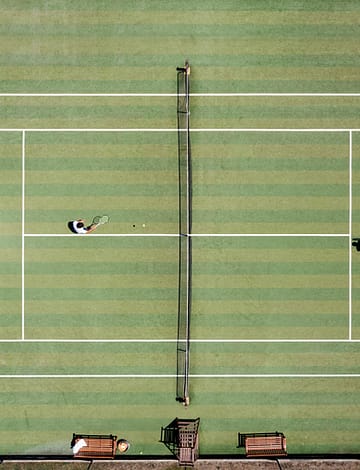 Yelloh! Village,
tailor made services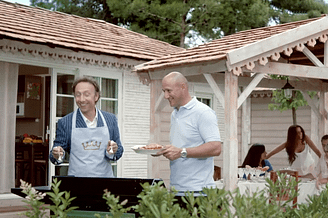 Yelloh! Village,
tailor made services
So that the holiday goes hand in hand with pleasure, all the Yelloh ! Village campsites offer you a multitude of top-of-the-range services included during your stay. Examples include access to children's and teens' clubs, for those aged 4 to 17, sports grounds, daily activities, access to the water park, not forgetting the communal sanitary facilities…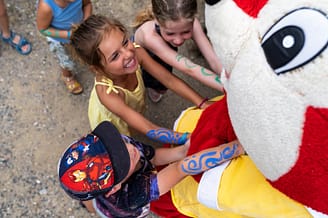 On Le Brasilia, you will make the most of all of these services that are 100% included in your booking but some Yelloh! Village campsites also offer you high-end services (upon paying a supplement) to make the most of your holiday with peace of mind. To keep smiling from the beginning to the end of your stay, book the option which suits you amongst the range of services in the Yelloh! Village group:
The half-board menu, to enjoy good food without any restraint

End of stay cleaning, for departure with peace of mind

The "preferred pitch/rental" option, so as to choose your preferred rental or pitch

The baby kit hire to make every day easier

Household linen hire, to travel lighter
Join the Yelloh! Village
loyalty Village group
Procurez-vous sans plus attendre votre carte de fidélité Yelloh ! Village et gagnez des nuits gratuites ! Entièrement gratuite, elle vous permet de rejoindre le programme Yelloh ! Plus et de bénéficier de nombreux avantages tout en cumulant des points lors de vos séjours dans n'importe quel camping Yelloh ! Village.
Pour en savoir plus, n'hésitez pas à pousser les portes de notre réception !